Baseline managed the marketing department for the Inaugural Baltimore Grand Prix that ran September 2-4, 2011.
By designing and producing all marketing material utalized including, but not limited to: fan guides, billboard adds, O's ballpark campaign, OC beach flyovers, print adds, vehicle & boat wraps, built and managed the checkered flag girl team.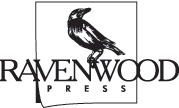 Middleton Evans has a prolific collection of photographs. His subject matter flows through the activities and beauty revealed in Maryland. Additionaly, he has traveled much of North America to photograph birds and wildlife. Baseline has assisted with the production of books and calendars by Ravenwood Press.